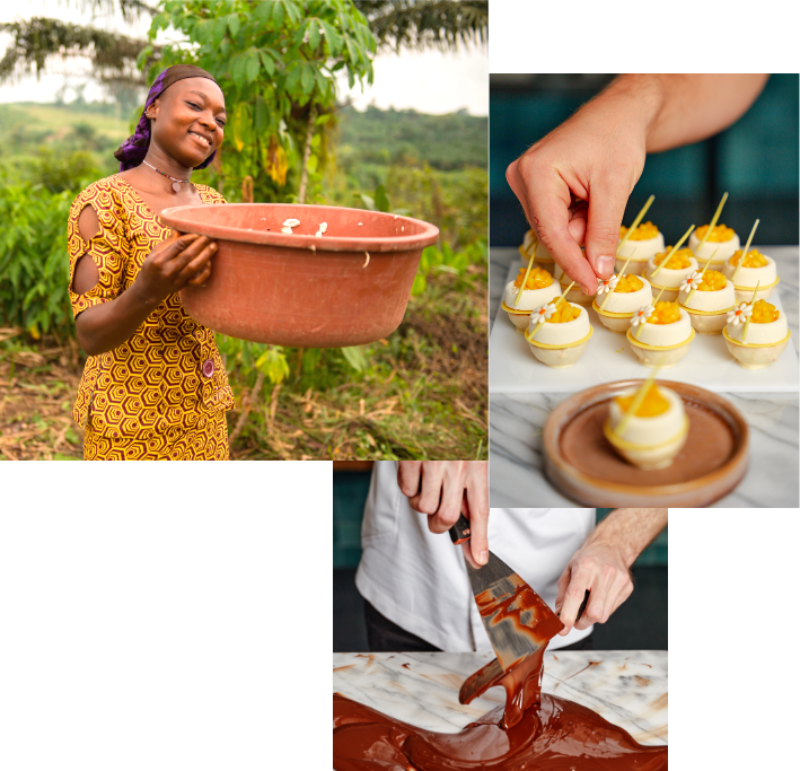 Sustainable cocoa and chocolate
From the hands that pick the pods to the hands that work the chocolate.
Veliche™ sustainability
Veliche™ chocolate is the pinnacle of quality indulgence, but it's also the benchmark of guilt-free production. That is because we source and select all our sustainable cocoa exclusively from Rainforest Alliance Certified farms in our direct supply chain*. This helps support and encourage entrepreneurship in rural cocoa growing communities, work towards living income and build livelihoods for generations to come. When we do something, we're always 100% behind it.
01
Enabling cocoa farming households we source from to reach a living income.
02
To empower farmers and members of their households and communities such as women and young people to become entrepreneurs.
*For single origin production where we don't have a direct supply chain we source RA certified beans from trusted suppliers.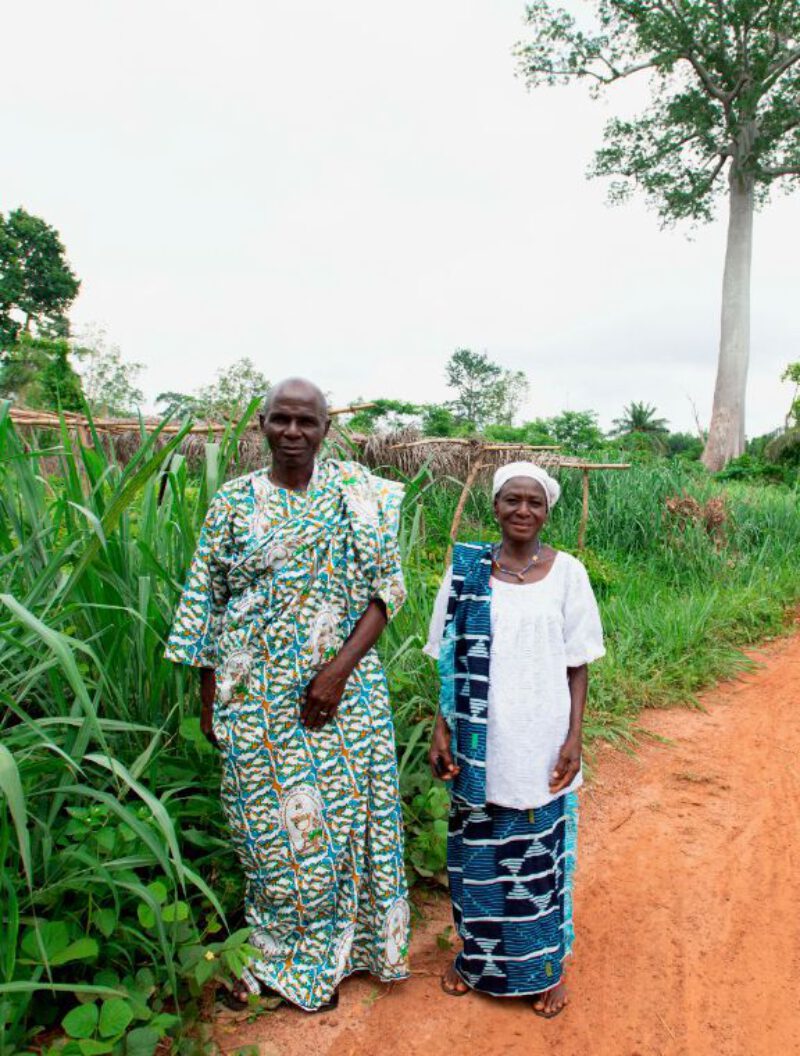 To work towards living income and encourage entrepreneurship, we look beyond cocoa and also support on- and off-farm diversification for financial, social and environmental benefits.
These are just a few examples of how we can work with cocoa farming households to diversify incomes:
Food crop production generates additional income and improves household food security
Agroforestry, growing cocoa in conjunction with other trees, provides farmers with additional produce to sell and it improves climate, soil and water regulation on the farm.
Small livestock keeping provides additional income and nutritious food. It can be implemented at a group level to benefit multiple households.
Strengthening entrepreneurship in cocoa origin countries while empowering chefs to create magic in the kitchen.
Sustainability

Supporting entrepreneurship in cocoa origin countries
Veliche™ has established a tailored entrepreneurial programme . We build capacity of men, women and youth in the community to generate various additional income streams; from growing and selling cocoa profitably and establishing a diversified, market-oriented farm, to creating micro-businesses. With our support, striving agri-preneurs in cocoa farming communities can realize their full potential.
– 559 farmers
– 98% male farmers,
2% female farmers
– 35 years average farm age
– 4.7 ha average farm size
– 10 Ivorian farming communities
– 8 people average household size
– 505 kg/ha average yield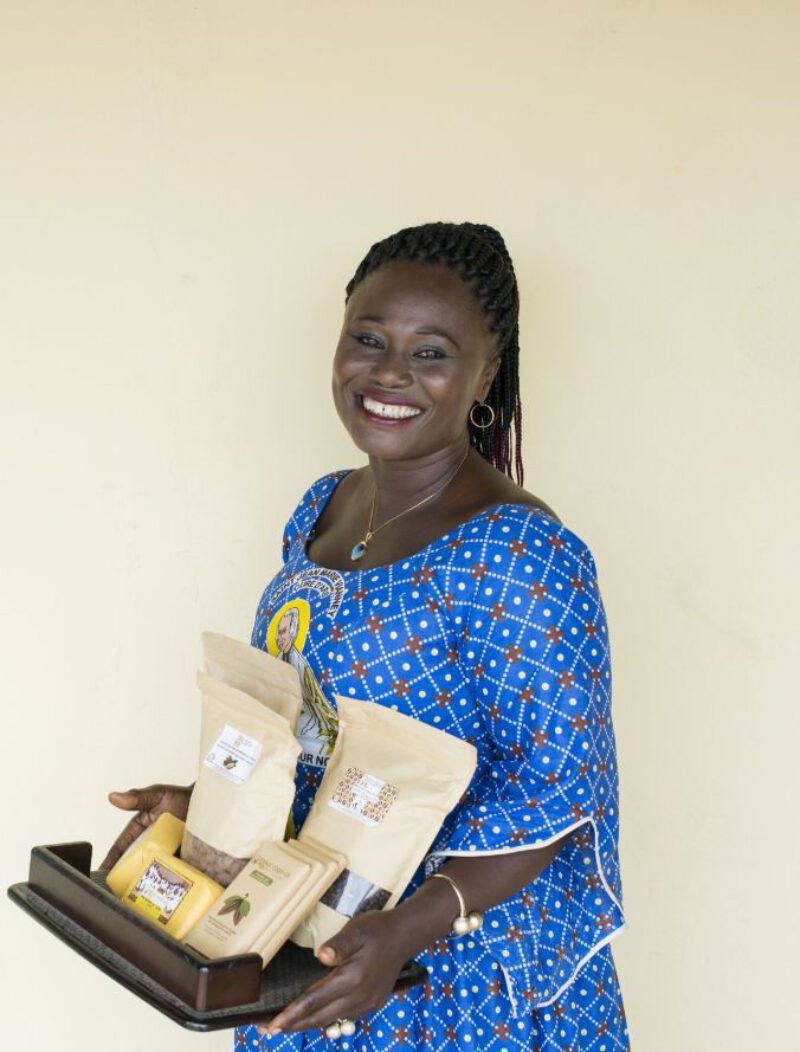 Women's empowerment
Odette is a 36-year old Ivorian cocoa farmer, chocolatier and mother of three . She says, "Ivorian women are very strong. We need to be, as managing a farm and processing cocoa butter is extremely hard work. Everything is done traditionally and manually, but this is the price we pay for empowerment and autonomy. The hard work and love we put into it will help us be independent tomorrow. The Co-op believes in us and supports us to access markets, so I know we will succeed."
Sustainable Cocoa & Chocolate
More about sustainability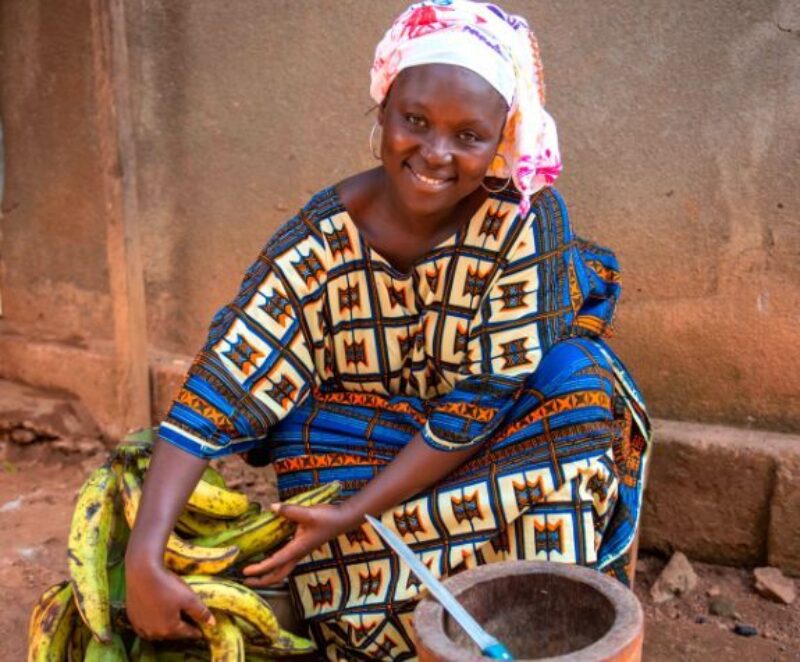 Support our farmers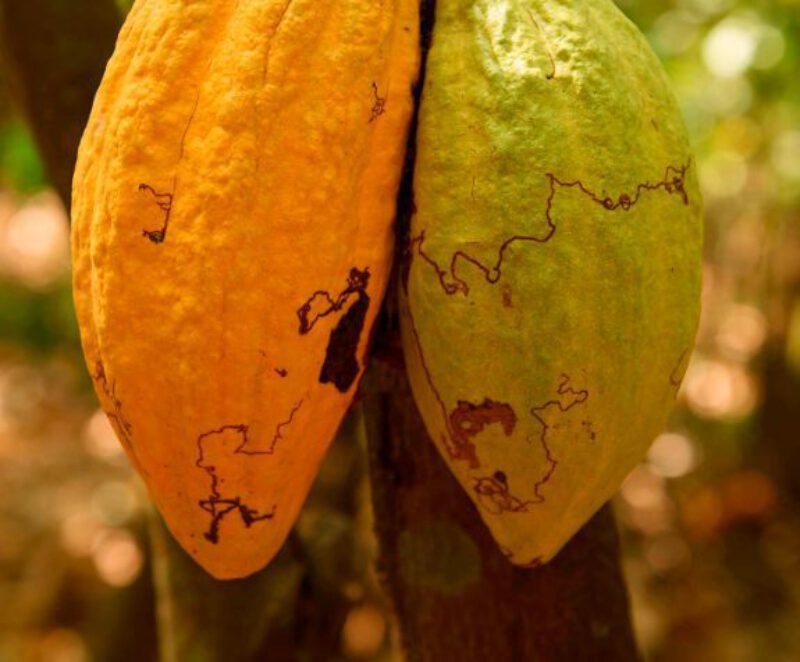 Rainforest Alliance certification