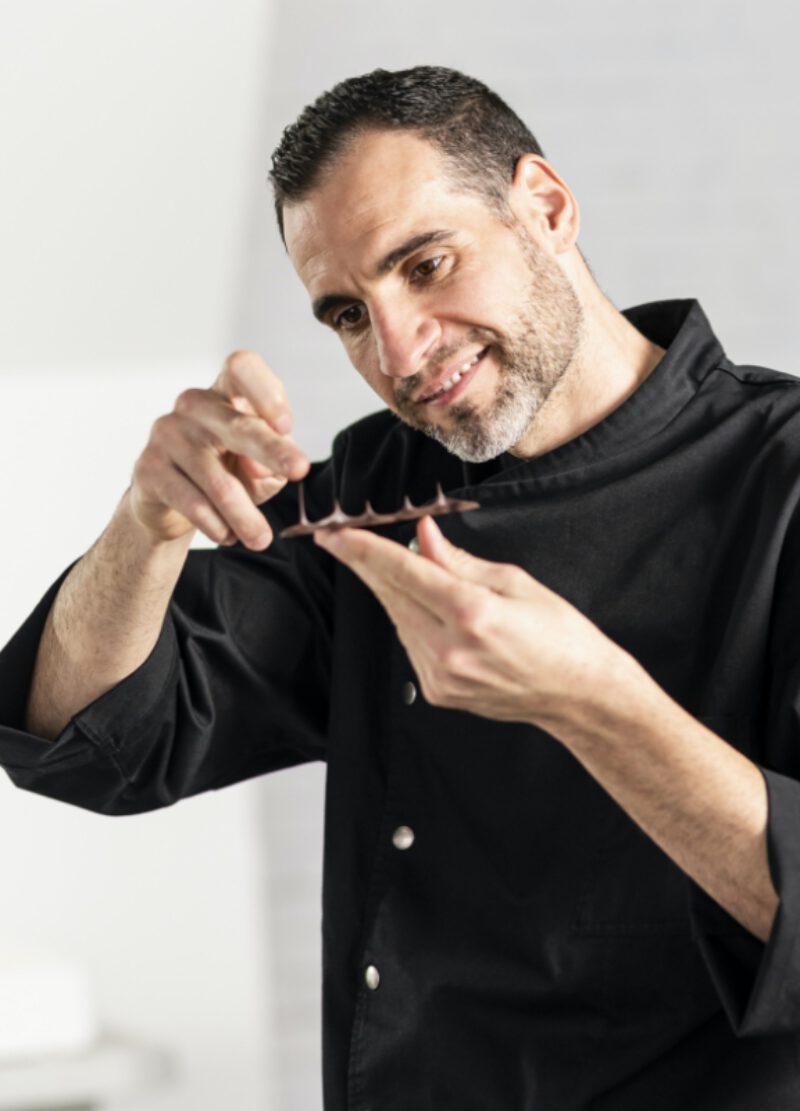 This unique origin 'El Salvador' chocolate has a real taste personality – acidic and fruity which I find perfect for light pastries, but also full-bodied and more complex. The wood and tobacco notes in particular influenced my 'SMOK' recipe for a smoked caramel. It also has a great fluidity which makes it perfect for moulding and coating."inations with red fruits like raspberry and black currants nicely lift up the acidity.
David Redon
INTERNATIONAL CONSULTANT IN PASTRY AND CHOCOLATE

Flavour Details
Product details
A characterful, dynamic aromatic chocolate with a woody tobacco-like aroma. It starts strongly with a nutty roasted profile, giving way to the gentle acidity of cherries and plums. Ripe apricots and peach notes arrive with a touch of jasmine as company. Ending with an addictive clean sweet and sour finish. One piece is never enough.
Tempering curves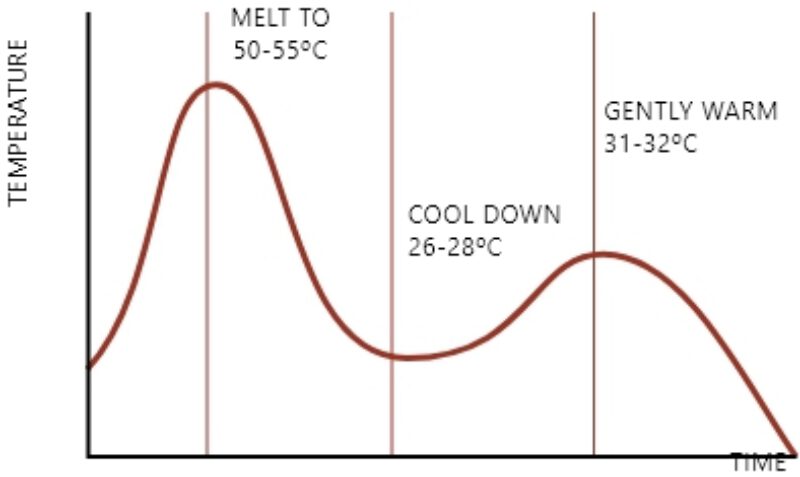 Type
Belgian dark chocolate dots
Hacienda San Jose Real de la Carrera
Genetics
Acriollado, Trinitario Hybrids, Native Ancient Criollo
Other Crops
Grain, coffee, sugarcane, fruit and hardwood lumber
Terroir
Southern foot of Usultán Volcano 90-400 m altitude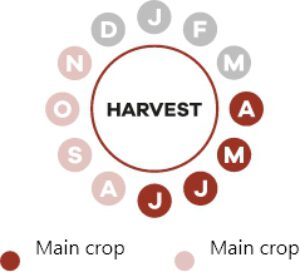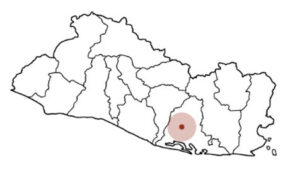 Fermentation & Drying Process
El Salvador
Box fermentation in micro center
Ideal for single haciendas
Uniformity for big volumes

02
3 days gradual sun exposure
Pre-drying
Gradual reduction of acidity
Further color development

03
6-7 days under direct sun
Drying
Clean appearance
Easier separation of husk
Reduced acidity
Slower speed for moisture reduction
no risk for case hardening

Sourcing expertise and optimization of post-harvest processes
Veliche™ has identified the best beans in El Salvador and D.R. Congo and optimized the fermentation and drying processes to deliver exquisite and consistent taste profiles.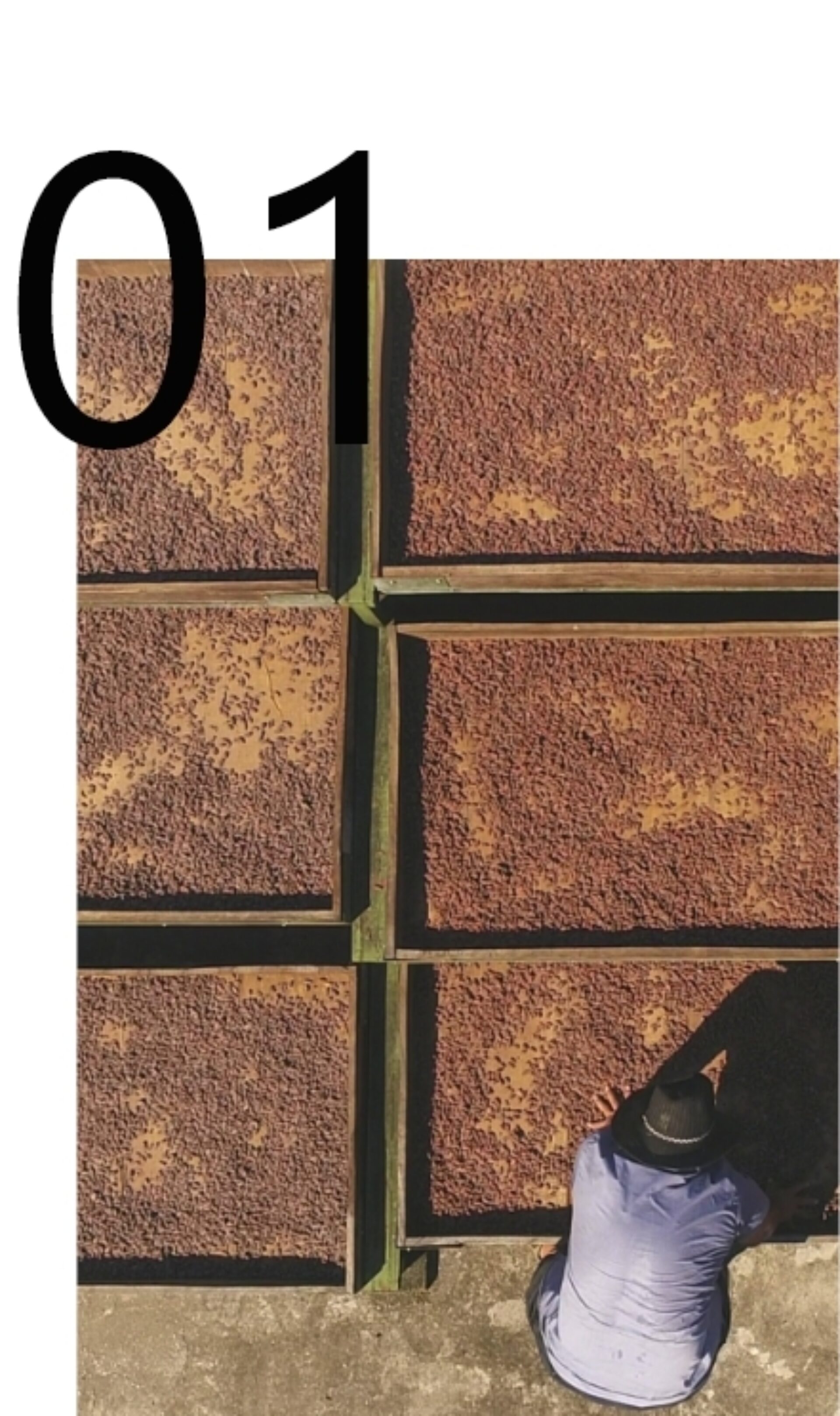 Traceable cocoa
Veliche™ offers signature origins chocolates that are made with cocoa coming from identified local cooperatives: Hacienda San José del Real de la Carrera in El Salvador and the Okapi Co-operative in D.R. Congo, to facilitate the connection between origin countries and artisans and to suppoert the brand efforts to improve farmers' living income